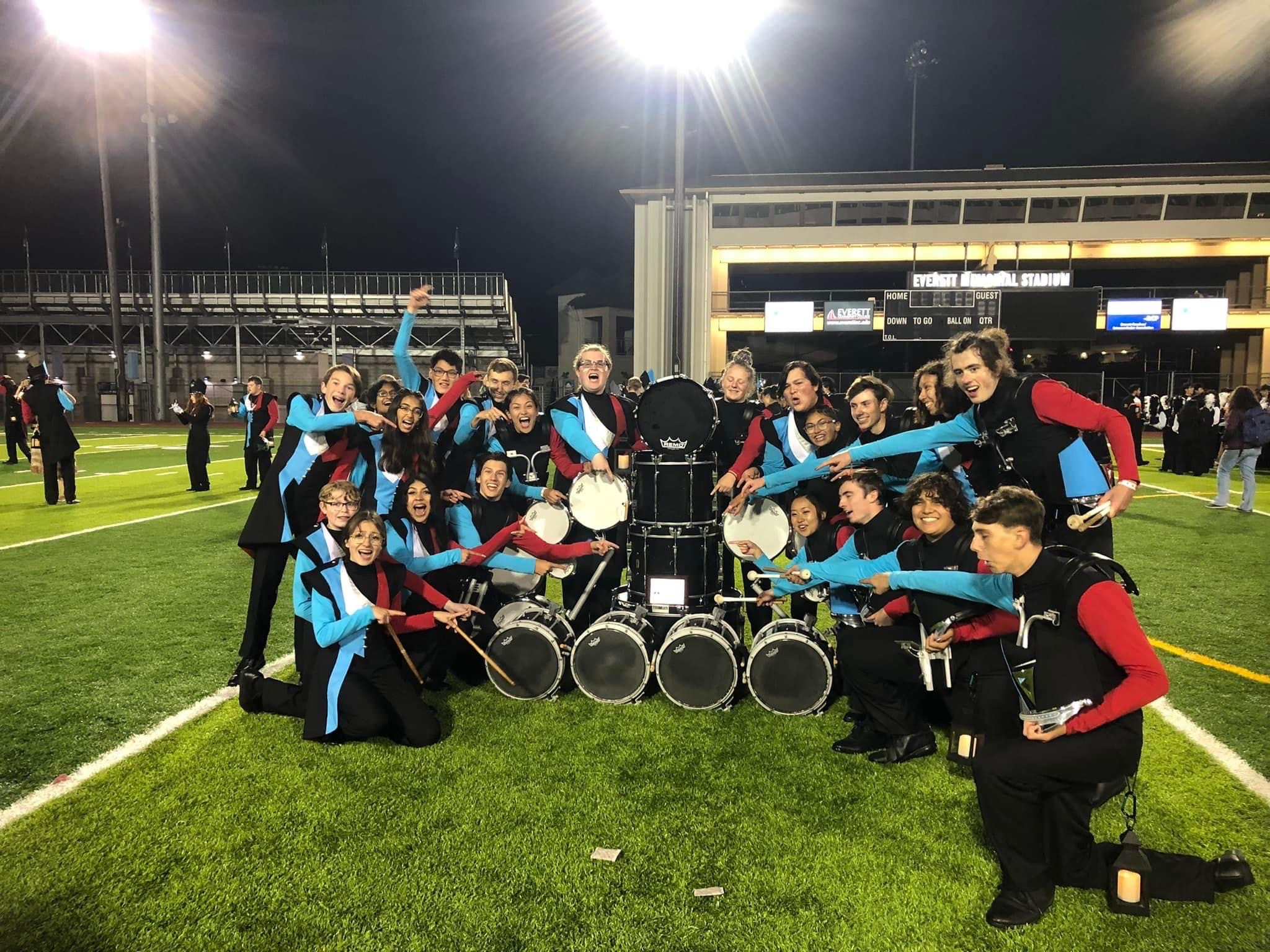 West Valley Marching Band Wins 1st Place for Percussion in Everett
Nov 28, 2022
The Puget Sound Festival of Bands was held in Everett recently, and our West Valley Marching Band did a fantastic job!
"The percussion section winning best percussion out of 21 bands at our last competition was the culmination of a full season's work" said Marching Band Director, Kirk Knight of the results.
Our West Valley students put in over 200 hours of work into a 8 minute show, and the amount of energy they brought for the final run was unmatched!
It was all thanks to our amazing percussion staff, Jeff Ludlow, Faye Lu, and Lily Gomez that put in just as many hours as the students to ensure the success of the students. The best percussion trophy was only 1 of 5 trophies that West Valley brought home from the Puget Sound Festival of Bands. The other trophies include: Best Percussion Class AA, Best Music Class AA, Best Visual Class AA, 1st Place Class AA, and Best Percussion Overall.
"It truly was the best way to end my first year of marching band here at West Valley." ~Kirk Knight
---