The West Valley School Board of Directors meet the 2nd and 4th Tuesday of the month at 7:00 p.m. Meetings are held at one of the District's schools on a rotating basis (2nd Tuesday) and at West Valley High School, 9800 Zier Road (4th Tuesday). Please look to the District Calendar for the rotating meeting locations. Study Sessions are held as noted below on Regular Meeting dates at 6:00 p.m.
School Board
Board Members
Joel Hede, Area 1
Michael Thorner, Area 2
Mark Strong, Area 3
James Kephart, Area 4
Stephen Wolcott, Area 5
Map of School Board Areas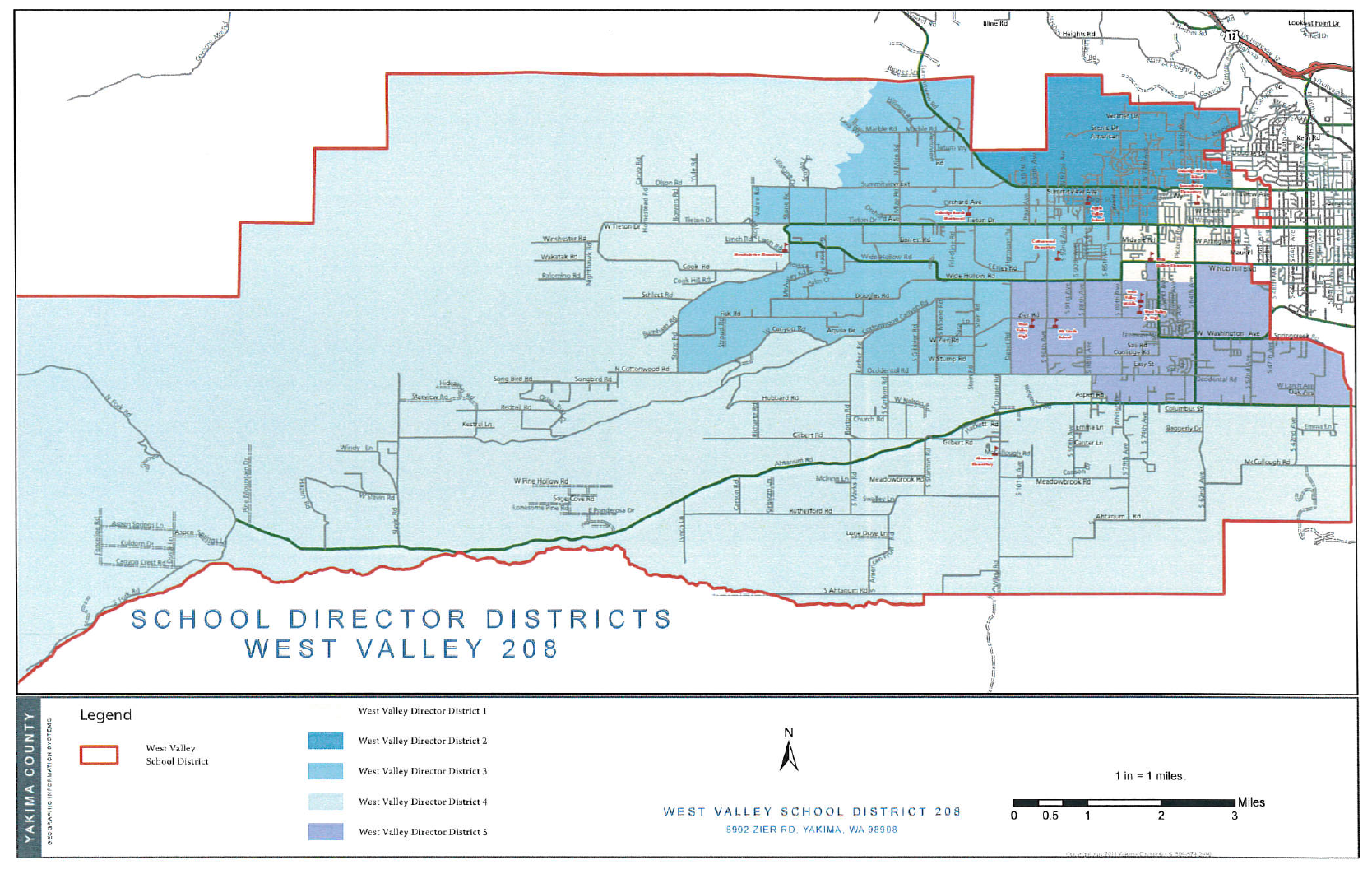 Operating Principles
Operating principles define the beliefs, values and methods of working together. Recognizing that individuals are unique and important will enhance our operating principles and develop a high level of organizational self-esteem and confidence. The manner in which the Board and the Administration conduct their business becomes a model throughout the District for students, staff and parents on how problems are solved. The following principles outline a philosophy of cooperative behavior that is agreed upon by the members of the Board and the Superintendent. We agree to abide by the following operating principles:
Once a decision is made by the Board, we will honor and respect the decision to the public.
When there is a disagreement among the members of the Board, we will show respect for individuals by listening and trying to understand their opinions.
We will work to keep each other informed so that we avoid surprises in public settings.
We will always listen to and respect comments and requests from the public but we will not take any action without first looking into the matter.
It is the goal of the West Valley School District to effectively handle complaints and concerns on the part of students, staff, parents and patrons. To that end, we believe that these are best resolved at the classroom, building or departmental level. If the problem is not resolved at this level, then a written statement which describes the complaint or concern and a possible solution may be filed with the District Office. If still unresolved after meeting with the Superintendent or his/her designee, the matter may be brought before the Board of Directors.
We will be an advocate for the needs and interests of all the children in our district.
We will seek to involve the West Valley School District community in the decision-making processes of the district.
The key to our district's success is a strong staff. To that end, we will work to develop strong levels of trust with the district's staff.
Public comment outside of the "public comment period" of the Board meeting will be at the invitation of the Board.