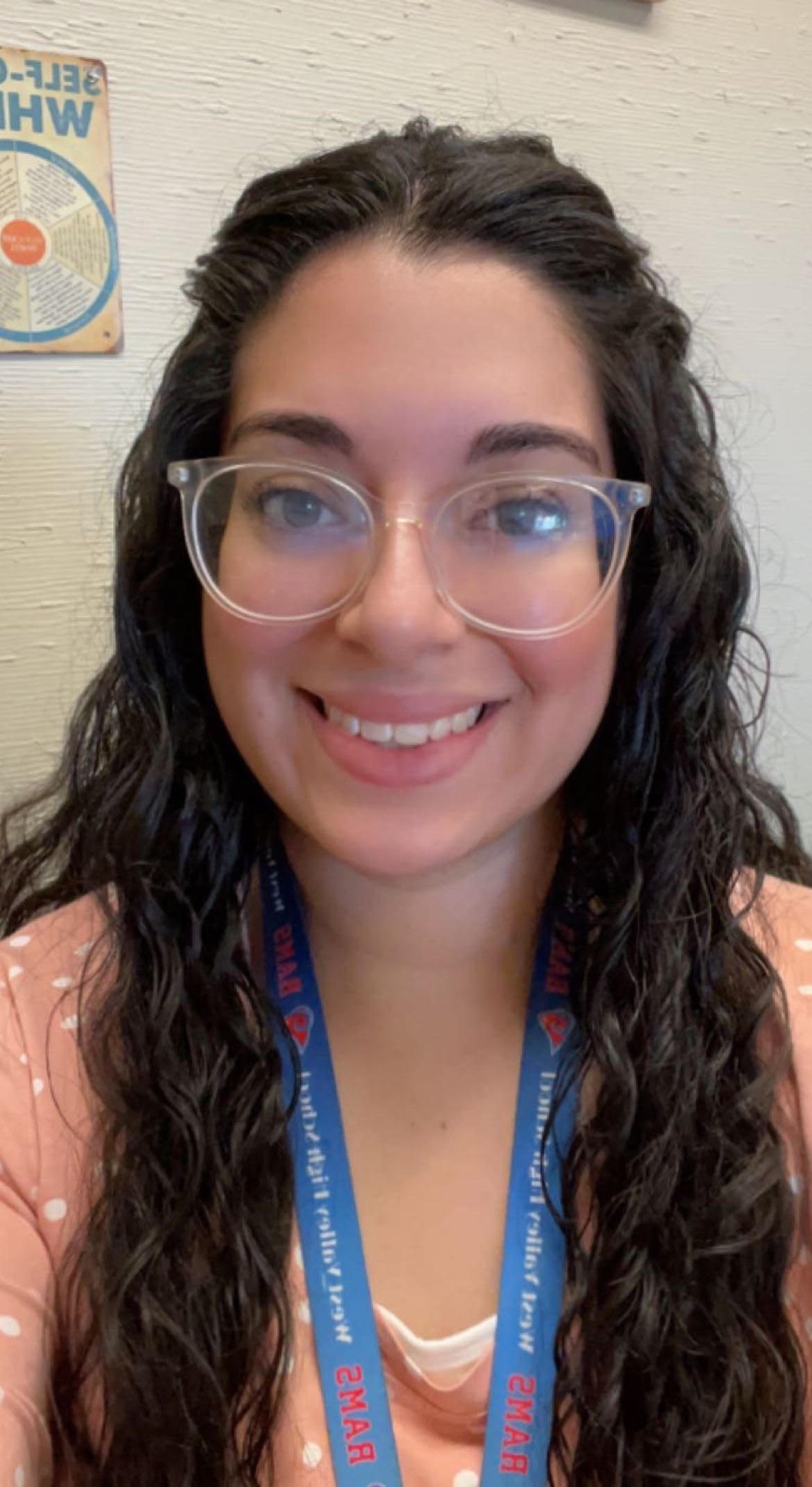 Welcome, Aadriana Hernandez New Mental Health Counselor at WV High School
Jul 18, 2022
In 2021, according to the CDC, more than one-third of high school students reported experiencing poor mental health. Aadriana Hernandez wants students to know they are not alone with mental health concerns. Aadriana will join the WVHS team in the fall as a mental health counselor.
Aadriana has worked with children and families struggling with substance use disorders, anxiety, depression, trauma, and those who are involved with foster care or child protective services. She can provide one-on-one counseling to students before, during, and after school. She can also provide family counseling and connections to community resources for students and families in need.
With a bachelor's degree in psychology from CWU and a master's degree in social work from Simmons University in Boston, Aadriana has the knowledge and experience to help students reach their goals. She is the co-chair of the Yakima Community Coalition, which focuses on youth substance use prevention, as well as a co-chair for the trauma-informed care committee at Catholic Charities.
Aadriana is looking forward to working with students and families so they can make informed decisions about their lives and reach their goals. We're excited to have her on the team!
Bienvenida, Aadriana Hernández | Nuevo consejera de salud mental en la preparatoria de West Valley
En 2021, más de un tercio de los estudiantes de la preparatoria informaron de tener problemas con su salud mental. Aadriana Hernandez quiere que los estudiantes sepan que no están solos por tener problemas con su salud mental. Aadriana será parte del equipo de WVHS en el otoño como consejera de salud mental.
Aadriana ha trabajado con niños y familias que luchan con trastornos por el uso de sustancias, ansiedad, depresión, trauma y aquellos que están involucrados en servicios de cuidado de crianza o de protección infantil. Ella puede brindar asesoramiento personalizado a los estudiantes antes, durante y después de la escuela. También puede brindar asesoramiento familiar y conexiones con recursos comunitarios para estudiantes y familias que lo necesitan.
Con una licenciatura en psicología de CWU y una maestría en trabajo social de la Universidad Simmons en Boston, Aadriana tiene el conocimiento y la experiencia para ayudar a los estudiantes a alcanzar sus metas. Es copresidenta de Yakima Community Coalition, que se enfoca en la prevención del uso de sustancias en los jóvenes, y también copresidenta del comité de atención informada sobre traumas en Catholic Charities.
Aadriana espera trabajar con estudiantes y familias para que puedan tomar decisiones informadas sobre sus vidas y alcanzar sus metas. ¡Estamos emocionados de tenerla en el equipo!
---