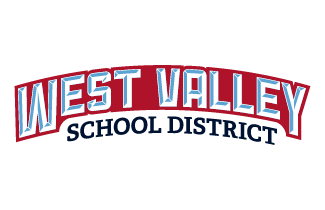 The School District's Board of Directors and the Yakima City Council approve settlement agreement
Apr 27, 2022
The West Valley School District (School District) and the City of Yakima (City) have cooperatively and jointly reached a settlement to bring an end to a disagreement over the configuration of playfields at the recently-reconstructed Apple Valley Elementary School (Apple Valley Elementary).
In Spring 2020, the City approved an application from the School District that included an overall grading plan for the Apple Valley Elementary site. When construction of the Apple Valley Elementary playfield was completed, the elevations of some portions of the playfields were higher than what were included in the grading plan approved by the City.
In response to neighbors adjacent to Apple Valley Elementary expressing concern about the elevations of the playfields, the School District submitted a modified application that included view-obscuring material to a portion of the fence line adjacent to the neighbors' homes. The modified application also included adding a 5-foot walking path around the perimeter of the playfields, changing the location of backstop and goal locations, reducing the amount of asphalt in the playground, and the City's approving the grading of the playfields as it existed at the time of the completion of construction.
The City approved all of the elements of the modified application except the grading of the playfields at the time of completion of construction. The City's decision was upheld by the City hearing examiner and the Yakima City Council (the Council). The School District filed a Land Used Petition Act petition in Yakima County Superior Court seeking to overturn the Council's decision.
Earlier this year, the School District and the City began settlement discussions to resolve the playfields issues.
On Tuesday, April 26, the School District's Board of Directors and the City Council approved a settlement agreement that will result in the Land Use Petition Act petition being withdrawn by the School District.
As a result of the settlement agreement, the School District will regrade a portion of the playfields to lower the elevation of that section of the site and relocate a backstop to a different area than it was originally in. The School District will also provide arborvitaes and privacy slats for existing fencing separating neighbor's property from the playfields should the neighbors want them.
Both the School District and the City are confident the settlement agreement addresses concerns of neighbors while also ensuring that the playfields meet the needs of Apple Valley Elementary students. The School District and the City have a long history of collaboration. Reaching a settlement agreement regarding the Apple Valley Elementary playfields is yet another example of the commitment both the School District and the City have to working together for the betterment of the community.
---