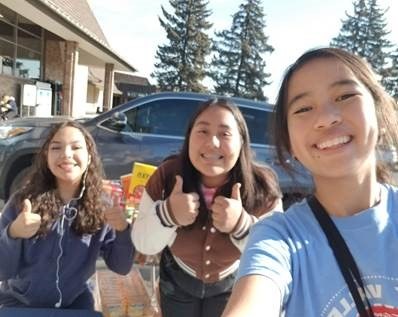 Thank you DECA and Caitlin Pham for raising quite a lot this holiday for our West Valley families
Jan 24, 2023
West Valley High School DECA student Caitlin Pham may very well have found her calling in community service. She has excelled on many levels with regard to delivering on the goals she set for the betterment of our community.
Community service helps connect us to the community, and giving back and assisting others is the foundation of community service. It teaches us how significant it is to help the ones in need. The importance of community service lies in the fact that it connects us to the community by improving it, and making it a better place for all of us to live in.
Business & Marketing teacher Tom Robinson and leads our DECA students says: "DECA would like to thank you for your effort to love families in West Valley this Holiday helping Ram Landing and the YWCA mothers and children." Mr. Robinson and his relentlessly hard working DECA team of students summed up all of their efforts with this neat 12 Days of Christmas, Miracle on Zier list to explain just how much they raised. Impressive to say the least!
12 Days of Christmas_ West Valley Miracle on Zier _by the numbers.
12-YWCA families adopted by WVHS students & Staff & 12 families adopted by the ML students & staff for Holiday Gift drive.
11-DECA students helped with the Food & Toy drive events.
10-Non DECA Students helped haul bags to cars & volunteered at stores.
9-West Valley Families Adopted by WV HS, IC, ML staff who provided Holiday Gifts for families in need!
8-$800+ raised for Ram Landing from Community donations from DECA standing at various WV stores after which boots, gloves & other items were purchased for WV families.
7-Vehicle loads of over 7,000 food items donated to Ram Landing from community members while DECA students stood in front of stores over the last 2 months.
6-WV Schools participated in adopting families and collecting holiday gifts.
5-Very happy YWCA employees receiving our gifts for their families.
4-Saturdays of DECA students standing in front of Wray's Chalet, Rosaurs and Walmart collecting Food & Toys for families.
3-Truckloads of gifts delivered to YWCA.
2-Carloads of gifts delivered to WV families.
1-Tired DECA Advisor! 😊
Thank you also to Tiffany Williams for heading up ML-Campus effort and Jill Hendricks for partnering with DECA and your relentless effort for our WV families in need.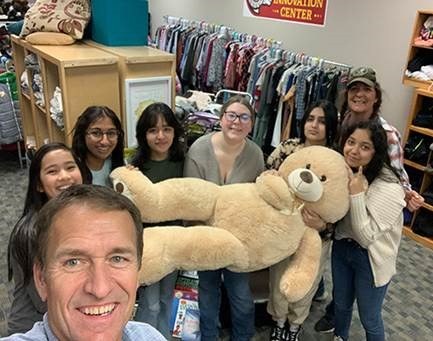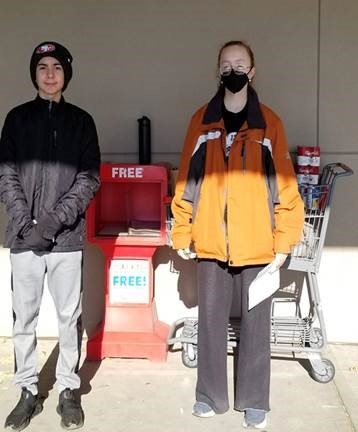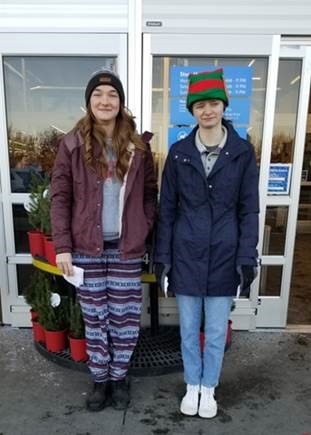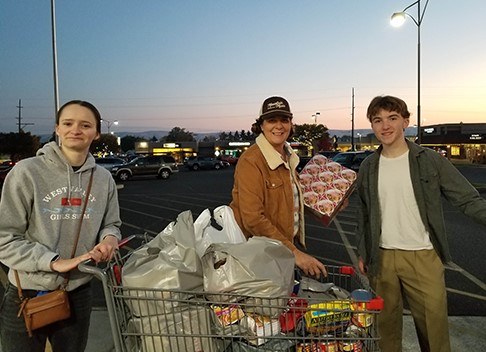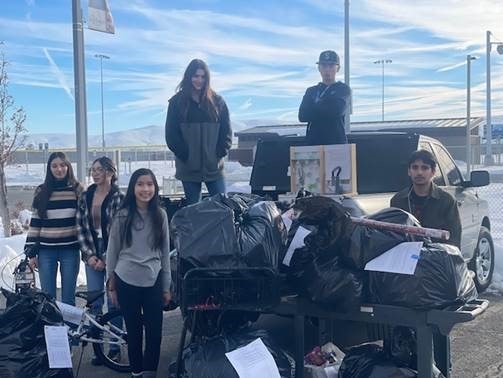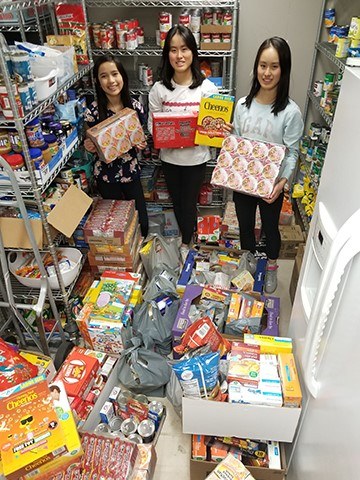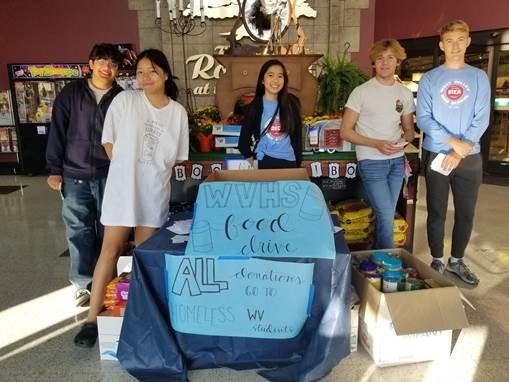 ---