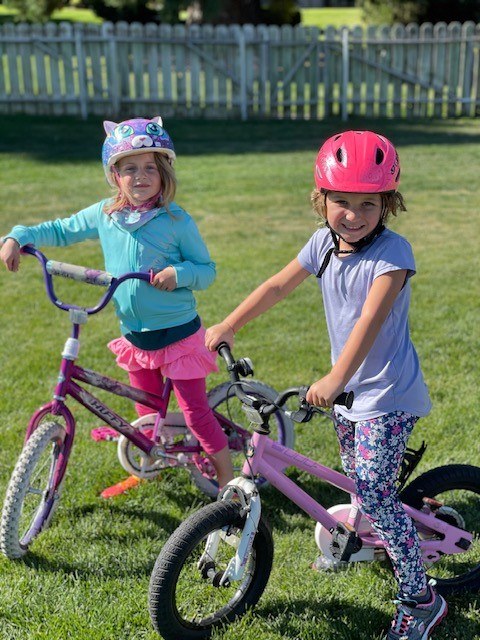 Taking Off the Training Wheels
Apr 27, 2022
Many of us remember the first time we rode a bike without training wheels: the fear of falling over giving way to the thrill of feeling the wind in our face as we finally did it on our own. Many elementary students haven't had this experience yet, but Jessica Hunter at Summitview Elementary is working to change this.
Jessica's PE class has a unit on bike riding, and students get to learn this fundamental skill on a new path at the recently remodeled school. "I wanted to provide kids the opportunity as I believe whole-heartedly every kid should know how to ride a bike," says Jessica.
Riding a bike has many benefits:
Helps gross motor skills like coordination and balance
Builds endurance
Offers visual stimulation and increases decision-making ability
Can increase emotional wellness
Can help improve communication skills, social skills, and confidence
Bikes are provided by WVSD208, but a student who has his or her own bike is welcome to use it. Donated bikes are gladly accepted – especially large and small bikes; Jessica would love to have enough bikes so an entire class can ride at once.
Why does Jessica continue to teach bike riding? "Every time I do this unit I get to witness students riding for their very first time without training wheels," she shares. "The joy that is expressed always sticks with me and is the reason I continue to be passionate about it."
Thank you, Jessica, for this great program and for helping our students learn such an important skill!
---