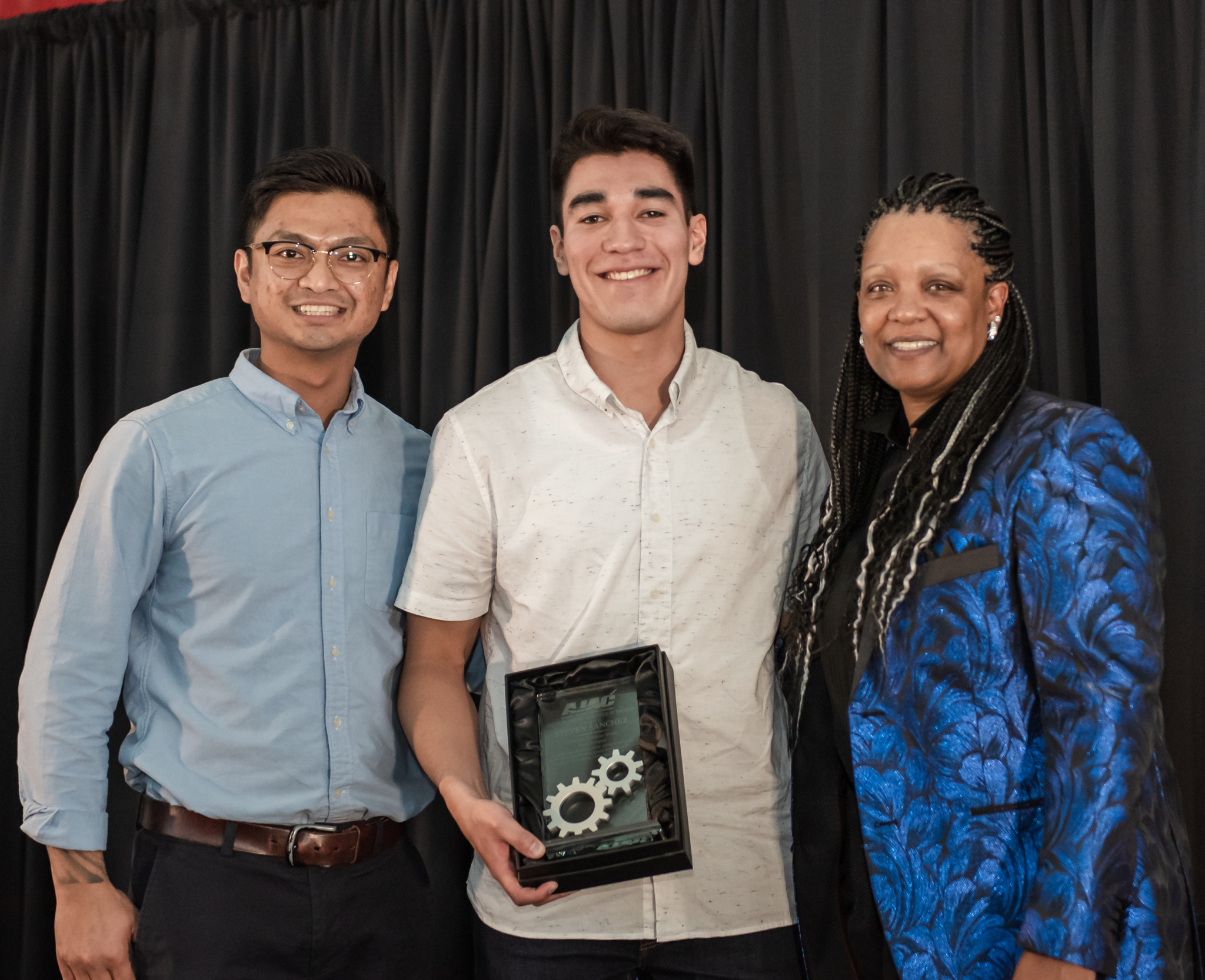 Success Through Apprenticeship
Jul 18, 2022
As a teenager, West Valley alumnus Steven Sanchez found keeping his focus in a traditional school setting to be challenging. That changed his senior year when he became involved in the West Valley Futures Registered Apprenticeship Program, partnering with Pexco Aerospace, Inc.
Through the program, Steven was matched with an experienced mentor and was able to learn on the job for half of each school day. In a time when machinists and welders are in high demand, he gained invaluable skills for joining the workforce. As an apprentice, Steven was able to secure college credits, paid training, and time toward earning his journeyman's card.
Steven's apprenticeship also proved useful in reaching a bigger dream — becoming an engineer. He said the hands-on experience helped him to envision how his mechanical engineering plans would be used in real life.
Propelled and inspired by his education in the Registered Apprenticeship program, Steven has continued to work at Pexco in the summer while working towards his bachelor's degree in mechanical engineering at Central Washington University.
WVHS was among the first in the state to collaborate with the Aerospace Joint Apprenticeship Committee to offer student apprenticeships, and success stories like Steven's are just the beginning.
To learn more about the program, contact Heather Collins at (509) 680-8966 or hcollins@ajactraining.org.
---
Éxito a través del aprendizaje
Cuando era adolescente, el exalumno de West Valley, Steven Sanchez, descubrió que mantener su enfoque en un entorno escolar tradicional era difícil. Eso cambió su último año cuando se metió al Programa de Aprendizaje de West Valley Futures, en colaboración con Pexco Aerospace, Inc.

A través del programa, Steven fue asignado un mentor con experiencia y pudo aprender en el trabajo durante la mitad de cada día escolar. En un tiempo que maquinistas y soldadores tienen una gran demanda, adquirió habilidades invaluables para meterse a la fuerza laboral. Como aprendiz, Steven pudo obtener créditos universitarios, capacitación pagada y tiempo para obtener su tarjeta de oficial.
El aprendizaje de Steven también resultó útil para alcanzar un sueño más grande: convertirse en ingeniero. Dijo que la experiencia práctica le ayudó a imaginar cómo se utilizarían sus planes de ingeniería mecánica en la vida real.
Impulsado e inspirado por su educación en el programa de aprendizaje, Steven se graduó de la Universidad Central de Washington con un título en ingeniería mecánica y recibió una oferta de trabajo de Pexco.
WVHS estuvo entre los primeros del estado de colaborar con el Comité Conjunto de Aprendizaje Aeroespacial para ofrecer aprendizaje a los estudiantes, y las historias de éxito como la de Steven son solo el comienzo.
Para obtener más información sobre el programa, comunícate con Heather Collins por teléfono (509) 680-8966 o correo electrónico hcollins@ajactraining.org.
---