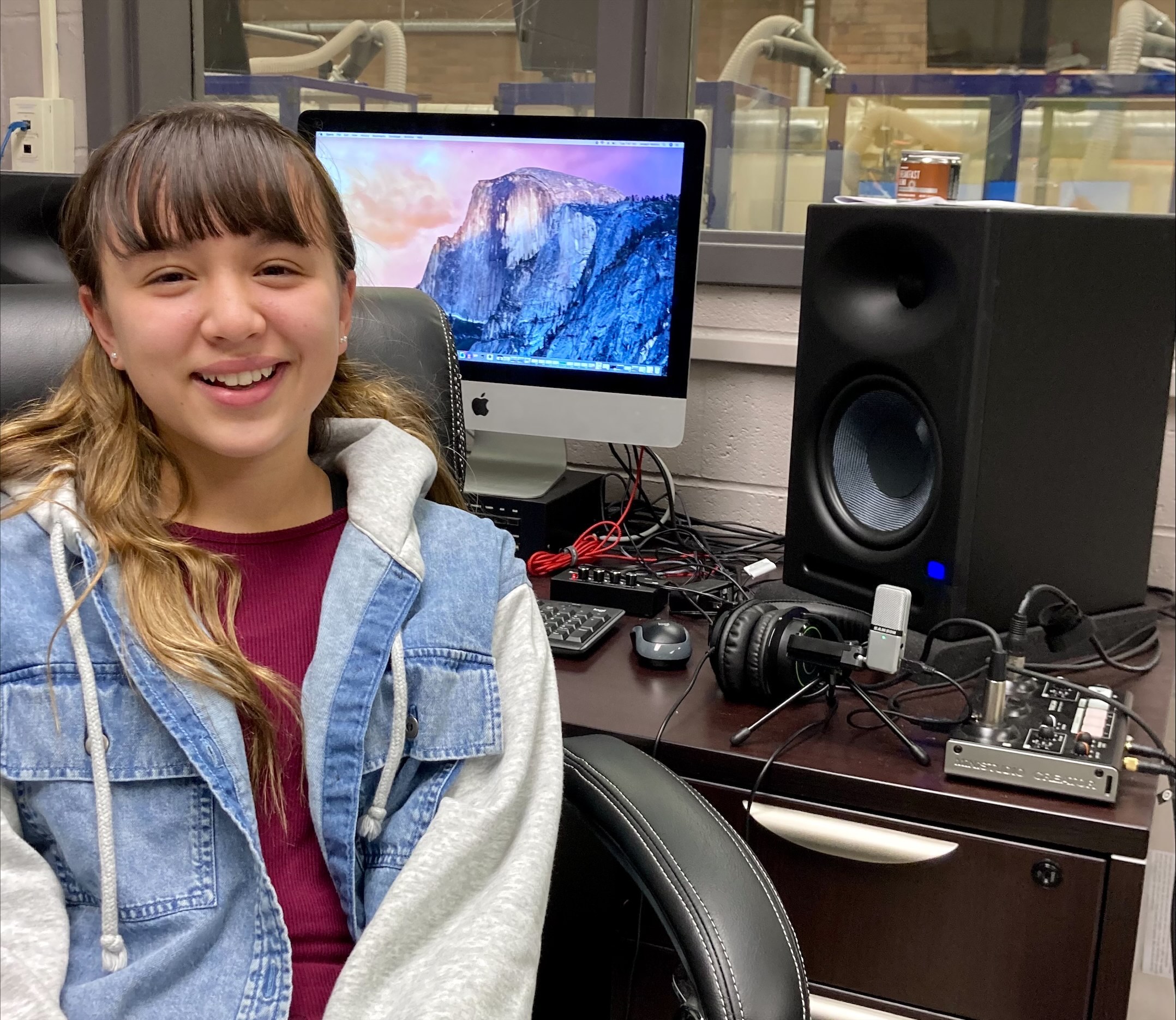 Ram Radio
Nov 19, 2021
Ram Radio was recently brought to the West Valley Mid-Level Campus when Mr. Melton joined the Ramily. With prior knowledge, Mr. Melton knew exactly what was needed to give students a voice. Ram Radio is a before and after school club that allows students to run an online radio station that's on-air 24/7. Students participate in live audio engineering, public speaking, writing, editing, graphic design, and research. Mr. Melton is there to get the students going and assist when needed but the students do the rest. They research news stories to talk about, create playlists and aired content, talk live, and do audio engineering.

Esmerai Silva, a WVMS outstanding student, joined Ram Radio when it started. Ram Radio has helped Esmerai feel more comfortable when speaking in crowds. She has learned to speak to an audience and communicate better with others. Ram Radio is a place for students to have fun on and off-air. Esmerai encourages other Rams to join to improve their computer and communication skills, work in a team environment, and learn about advertising.
Check out Ram Radio online to hear good music and interesting facts from Rams!
---