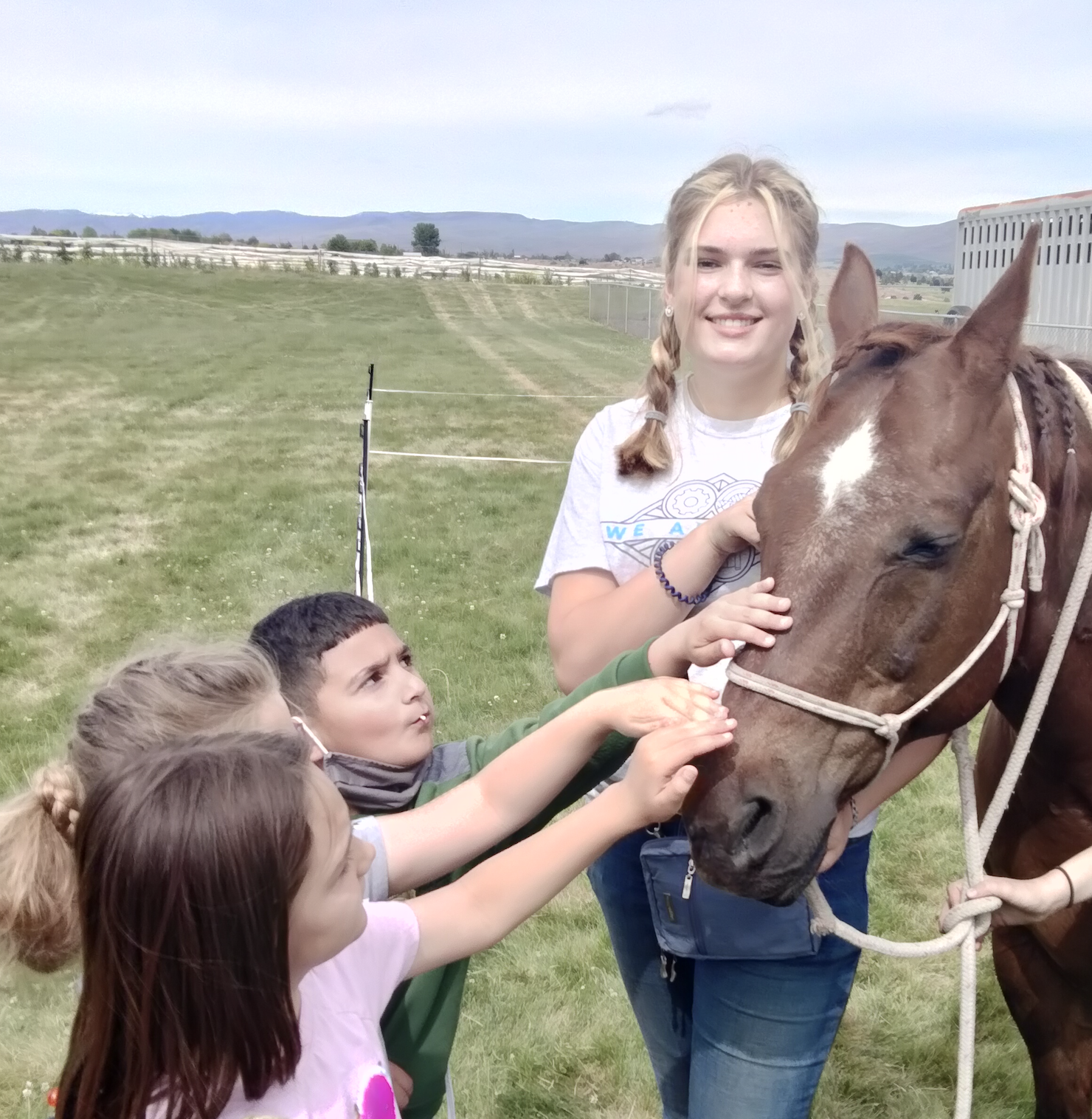 Raising Career and Leadership Skills through FFA
Aug 26, 2022
West Valley's Future Farmers of America (FFA) Club is a student-led organization based on leadership through the lens of agriculture. All students are welcome, not just those who live on a farm or have an animal at home. Agricultural sciences teacher, Kaitlyn Smith, says the club is very versatile and has something for everybody wanting to improve career and leadership skills.
Every year, the club participates in the West Valley Fair at Wiley City, the Grandview Fair, and the Central Washington State Fair. FFA students also provide leadership for a holiday wreath fundraiser, the spring plant sale, and "Farm Days" for elementary students at the end of the school year. FFA members can compete in a variety of regional leadership competitions that may lead to district, state, or national championships.
The Central Washington State Fair is coming up and approximately 30 FFA students from West Valley will take part in the festivities. Our students will prepare a display in the agriculture building that showcases local produce donated by sponsors. In addition, West Valley FFA students will help with livestock judging during the fair's FFA Day.
Ms. Smith loves getting to see students grow and work with their projects. She says, "It's especially rewarding when students are interested in going above and beyond to grow themselves and others." Ms. Smith offers a shout-out to Kaidence Brown for her successes with her goats at the fairs during this past summer and to Bailey Headrich for her successes with her cattle at the West Valley Fair.
Thank you, Kaitlyn Smith, for working with these students and helping them build valuable leadership skills that will serve them well into the future!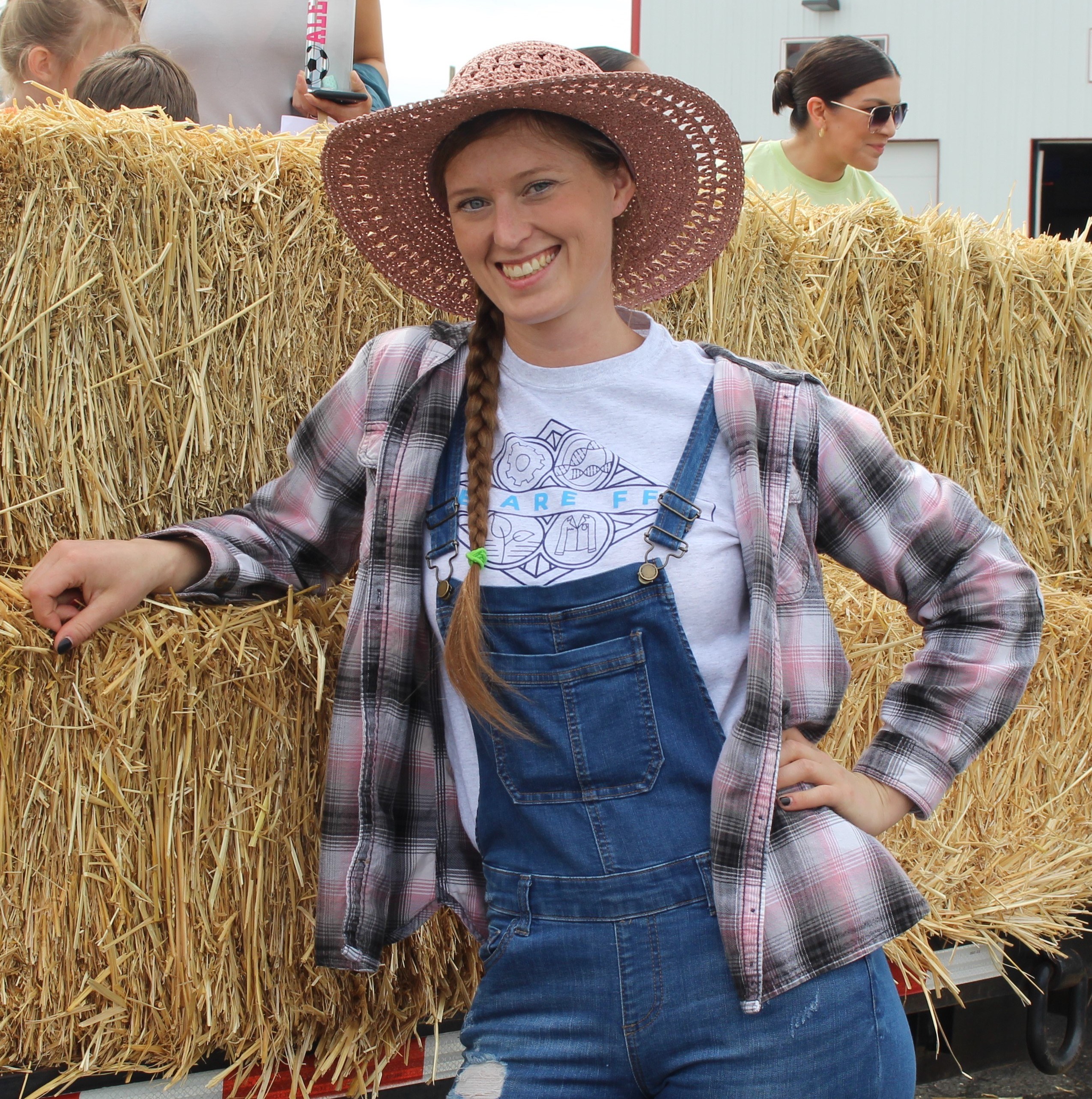 Aumentando las habilidades de carrera y liderazgo a través de la FFA
El Club de Future Farmers of America (FFA) de West Valley es una organización dirigida por estudiantes basada en el liderazgo a través de la agricultura. Todos los estudiantes son bienvenidos, no sólo los que tienen una granja y animales en casa. La profesora de ciencias agrícolas Kaitlyn Smith dice que el club es muy versátil y hay algo para todos los que quieran mejorar sus habilidades profesionales y de liderazgo.
Cada año, el club participa en la Feria de West Valley en Wiley City, la Feria de Grandview, y la Feria del Centro del Estado de Washington. Los estudiantes de la FFA también proporcionan liderazgo para la recaudación de fondos de coronas navideñas, la venta de plantas de primavera y los "Días de la Granja" para los estudiantes de primaria al final del año escolar. Los miembros de la FFA pueden competir en una variedad de competiciones regionales de liderazgo que puede conducir campeonatos del distrito, estatales o nacionales.
La Feria del Centro del Estado de Washington se acerca y aproximadamente 30 estudiantes de FFA de West Valley participarán en las festividades. Nuestros estudiantes prepararán una exhibición en el edificio de agricultura que muestra productos locales donados por patrocinadores. Además, los estudiantes de la FFA de West Valley ayudarán a juzgar el ganado durante el día de la FFA de la feria.
A la Sra. Smith le encanta ver a los estudiantes crecer y trabajar con sus proyectos. Ella dice, "Es especialmente gratificante cuando los estudiantes están interesados en hacer mucho más de lo necesario para crecer ellos mismos y otros." La Sra. Smith manda saludos a los estudiantes Kaidence Brown por sus éxitos con sus cabras en las ferias este verano pasado y a Bailey Headrich por sus éxitos con su ganado en la Feria de West Valley.
Gracias, Kaitlyn Smith, por trabajar con estos estudiantes y ayudarles a desarrollar valiosas habilidades de liderazgo que les servirán en el futuro.
---