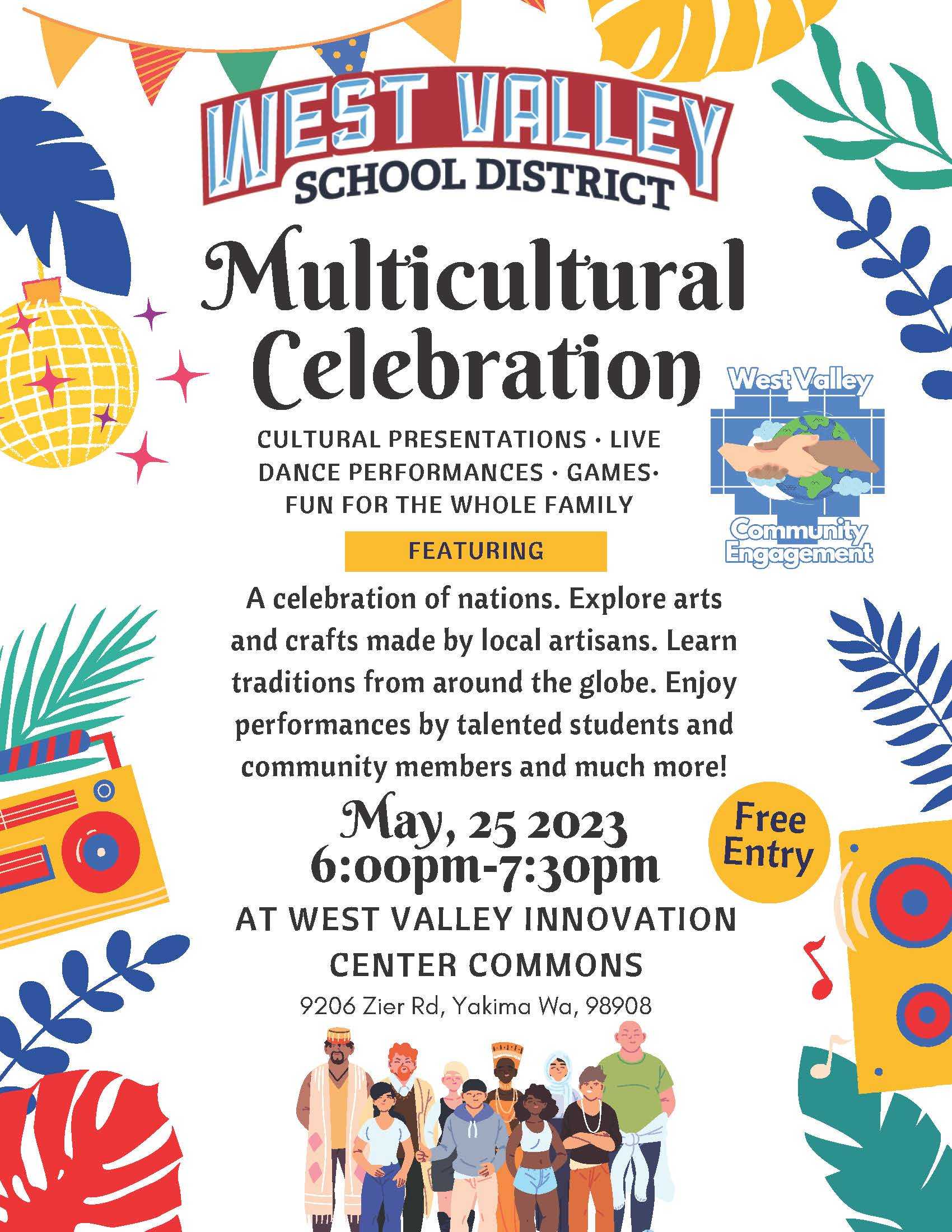 Multicultural Celebration!
May 9, 2023
Join Us for a Multicultural Celebration May 25, 6:00pm to 7:30pm at the Innovation Center Commons!
This is a celebration of nations. Explore arts and crafts made by local artisans. Learn traditions from around the globe. Enjoy performances by talented students and community members and much more!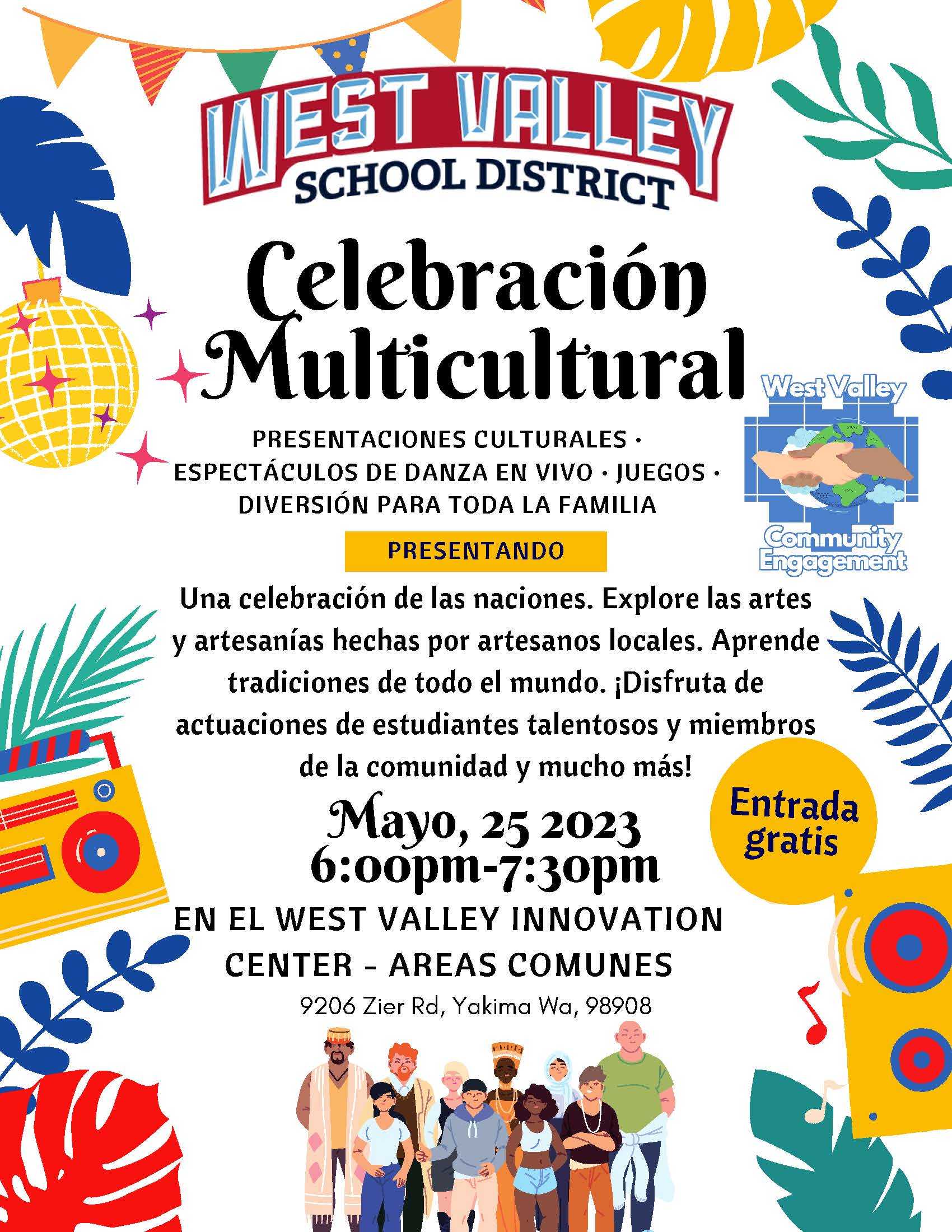 ---