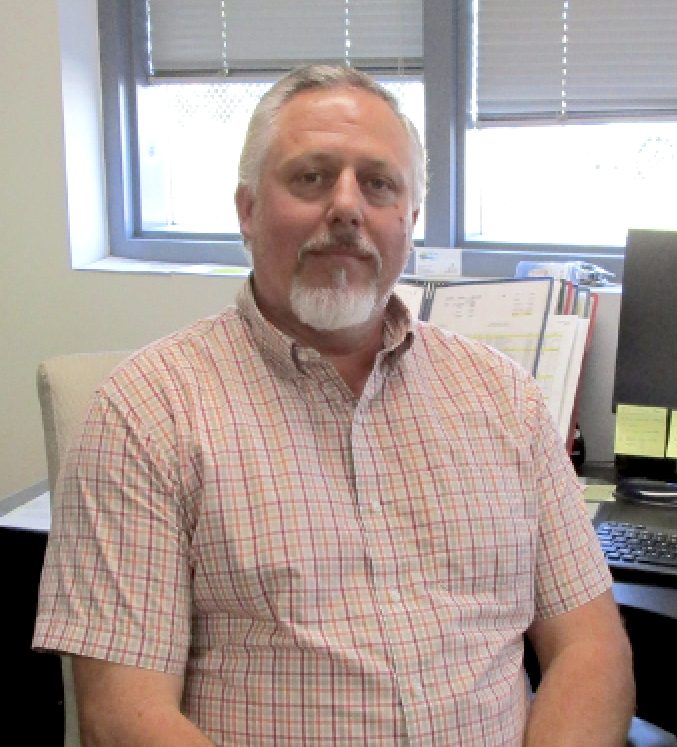 Congratulations Jack McAskill!
Aug 19, 2022
Join us in celebrating Jack McAskill in his new position as Facilities Director. Jack's tenure with WVSD started in custodial roles at West Valley High School and Mountainview Elementary, but this new role is a promotion from his position as WVSD Facilities Coordinator.

As Facilities Director, Jack's day-to-day includes ensuring our WVSD facilities and fields are properly maintained and safe for students, staff, and our community. In addition to managing the district's custodial, grounds, and maintenance staff, Jack monitors district keys and electronic access to ensure that our schools have a safe learning environment.
As a long-time member of the West Valley team, Jack shared that he "loves the diversity and support for the district's schools and events." We're lucky to have him as an essential part of our operations and a contributor that's looking out for our staff, students, and community. Congratulations, Jack!
¡Felicidades, Jack McAskill!
Acompáñanos en celebrar la nueva posición de Jack McAskill como Director de Instalaciones. Jack comenzó con WVSD en roles de custodia en la preparatoria de West Valley y la primaria de Mountainview, pero este nuevo rol es una promoción de su posición como Coordinador de Instalaciones de WVSD.
Como Director de Instalaciones, el día de Jack incluye asegurar que nuestras instalaciones y campos de WVSD se mantengan adecuadamente y sean seguros para los estudiantes, el personal y nuestra comunidad. Además de gestionar el personal de custodia, terrenos y mantenimiento del distrito, Jack supervisa las llaves del distrito y el acceso electrónico para garantizar que nuestras escuelas tengan un ambiente de aprendizaje seguro.
Como miembro del equipo de West Valley por mucho tiempo, Jack compartió que "ama la diversidad y el apoyo a las escuelas y eventos del distrito." Tenemos la suerte de contar con él como parte esencial de nuestras operaciones y un colaborador que cuida nuestro personal, estudiantes y comunidad. ¡Felicidades, Jack!
---