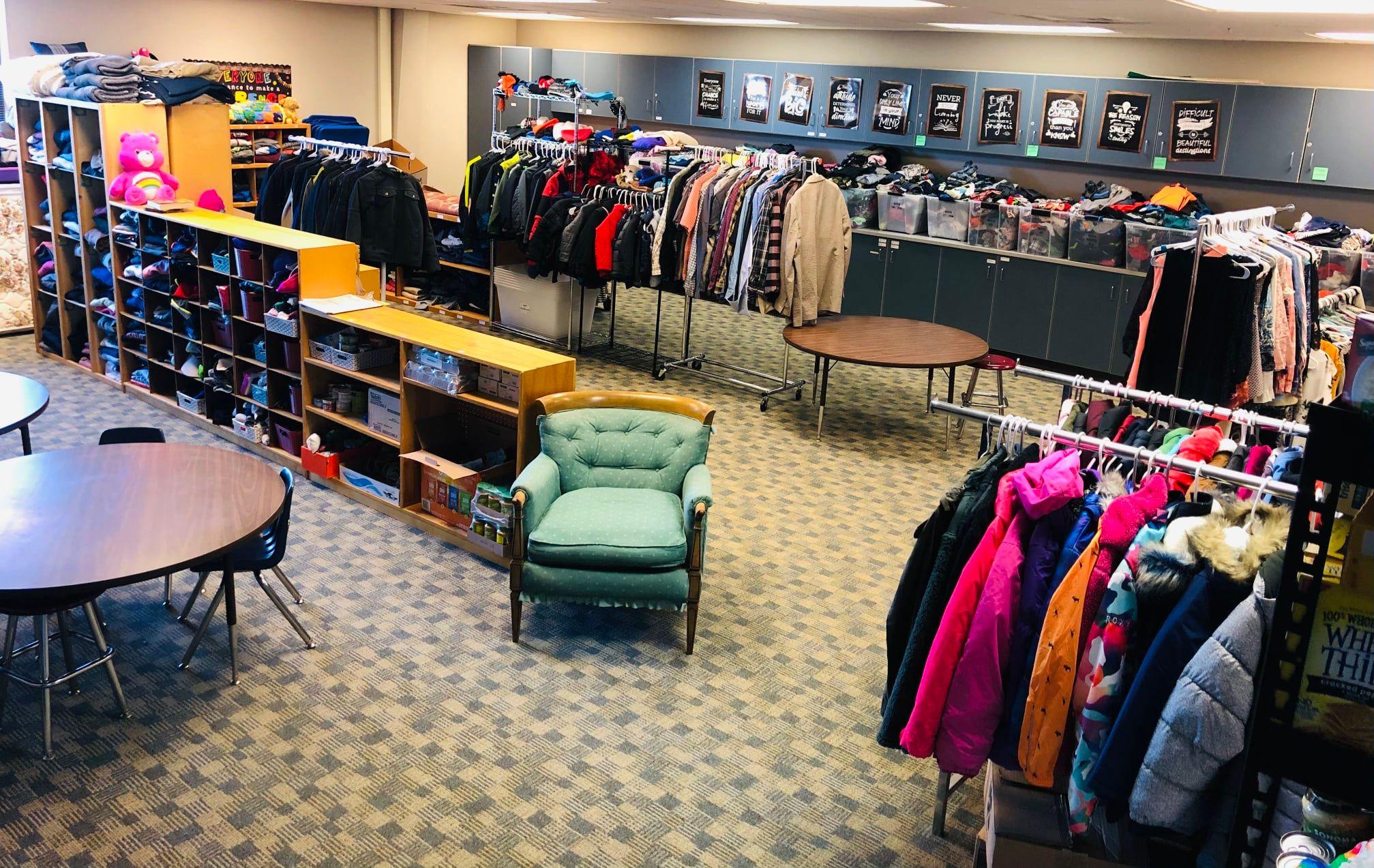 A Safe Place to Land
Feb 8, 2022
The idea for Ram Landing started in 2018 but became a reality in the 2020-2021 school year with the development of WVSD208's Innovation Center, located at the former Freshman Campus, and a place to house WV's "pantry" resource for families.
With Ram Landing settled at the Innovation Center, Lisa "Jill" Hendricks, our Student and Family Engagement Liaison Paraprofessional, started monthly check-ins with families. Her experience and connections serving McKinney-Vento families helped her quickly connect students to school supplies, shoes for PE or athletics, or warm coats for winter and says it is her joy to reduce barriers for those experiencing homelessness in WVSD.
A Ram landing visitor and mom of five shared, "Because of Ram Landing our kids were able to start school confidently with nice clothes, shoes and school supplies. Your donations to Ram Landing have helped my family in so many ways and have given us our hope back."
Families visiting Ram Landing can find school supplies, gently used clothes and shoes, personal hygiene items, and food.
This winter, Ram Landing received donations to help provide over 75 coats for families and students in need, and the impact RAM Landing has on families was shared in this feature on KNDO's Wake Up Northwest.
Donations of gently used items and non-perishable foods are always welcome. Ram Landing visits are by appointment only. Contact RAM Landing with questions, to make an appointment, or to arrange a drop-off.
---