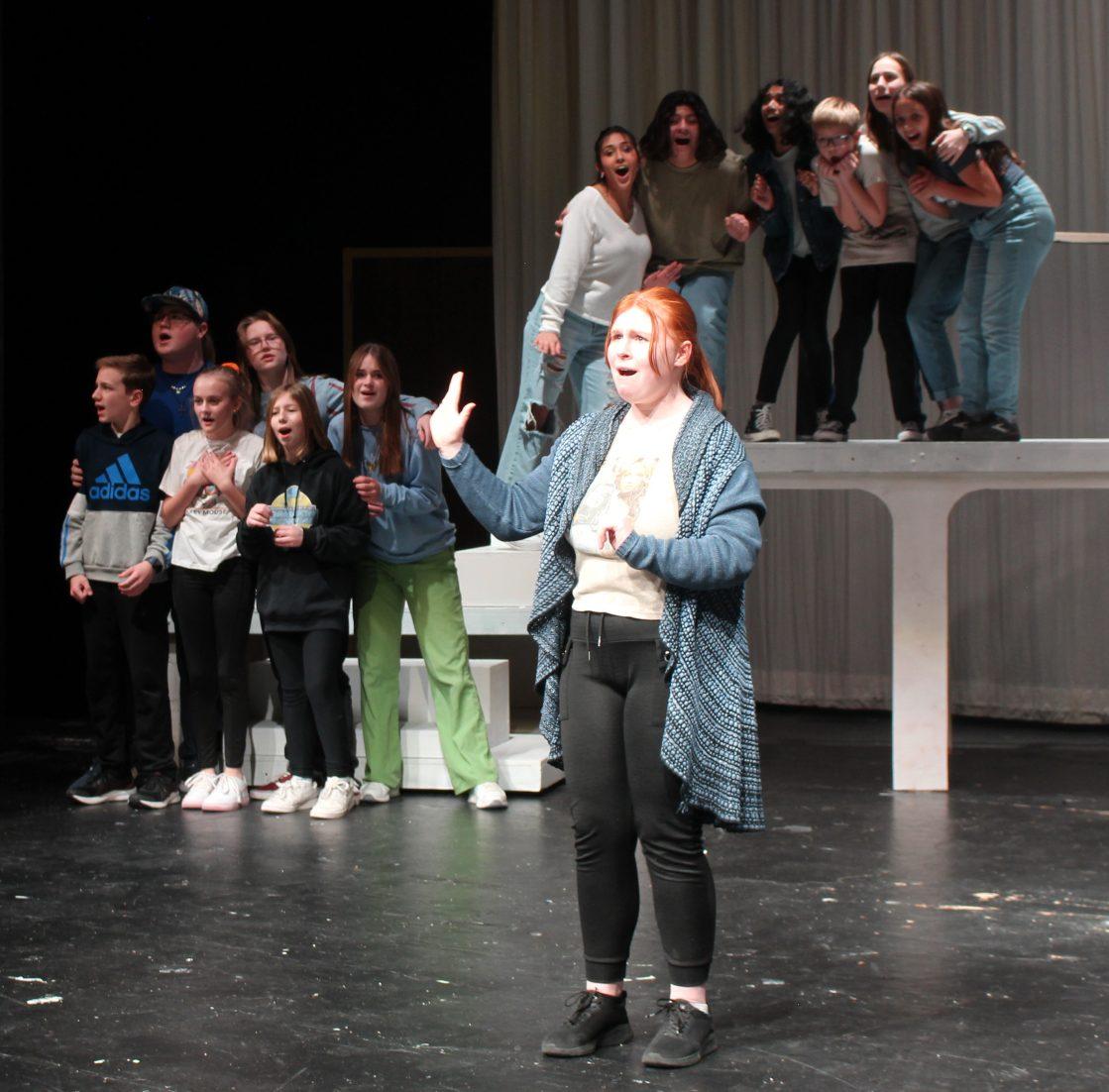 Spring Musical
Feb 2, 2023
West Valley Celebrates Dr. Seuss
Do you like green eggs and ham? Then, get ready for a heaping helping of whimsy and nostalgia as West Valley Mid-Level and High School students present Seussical: The Musical at the West Valley Junior High Auditorium this spring!
Based on the work of beloved children's author, Dr. Seuss, this production features a supersized cast of 68 performers and 40 crew members from Grades 6-12. Together, they'll bring to life characters from more than a dozen Dr. Seuss favorites for an imaginative, fun-filled adventure, opening on the author's birthday, Thursday, March 2.
Director Brandon Lamb says, "Students are excited for this show because of the mere spectacle of it all. This show is very over-the-top and allows the actors to go all out."
Audience members will want to pay special attention to the costumes in Seussical: The Musical, as nearly everything on the stage has been handmade by West Valley High School students. Costumer Dollie Dunstan shared her skills with high school students, who learned how to measure, make patterns, cut, sew, and embellish all the costumes.
The Seussical backdrop is also one-of-a-kind. According to Lamb, the colorful scenery will transport viewers into "The Land of Seuss" and will be the first permanent set in the history of West Valley Musical Productions.
After opening night, additional performances are scheduled for 7 p.m. on March 3, 4, 9, 10, and 11, with 2 p.m. matinees on Saturday, March 4 and Saturday, March 11. Tickets priced $10-$15 are available for purchase here.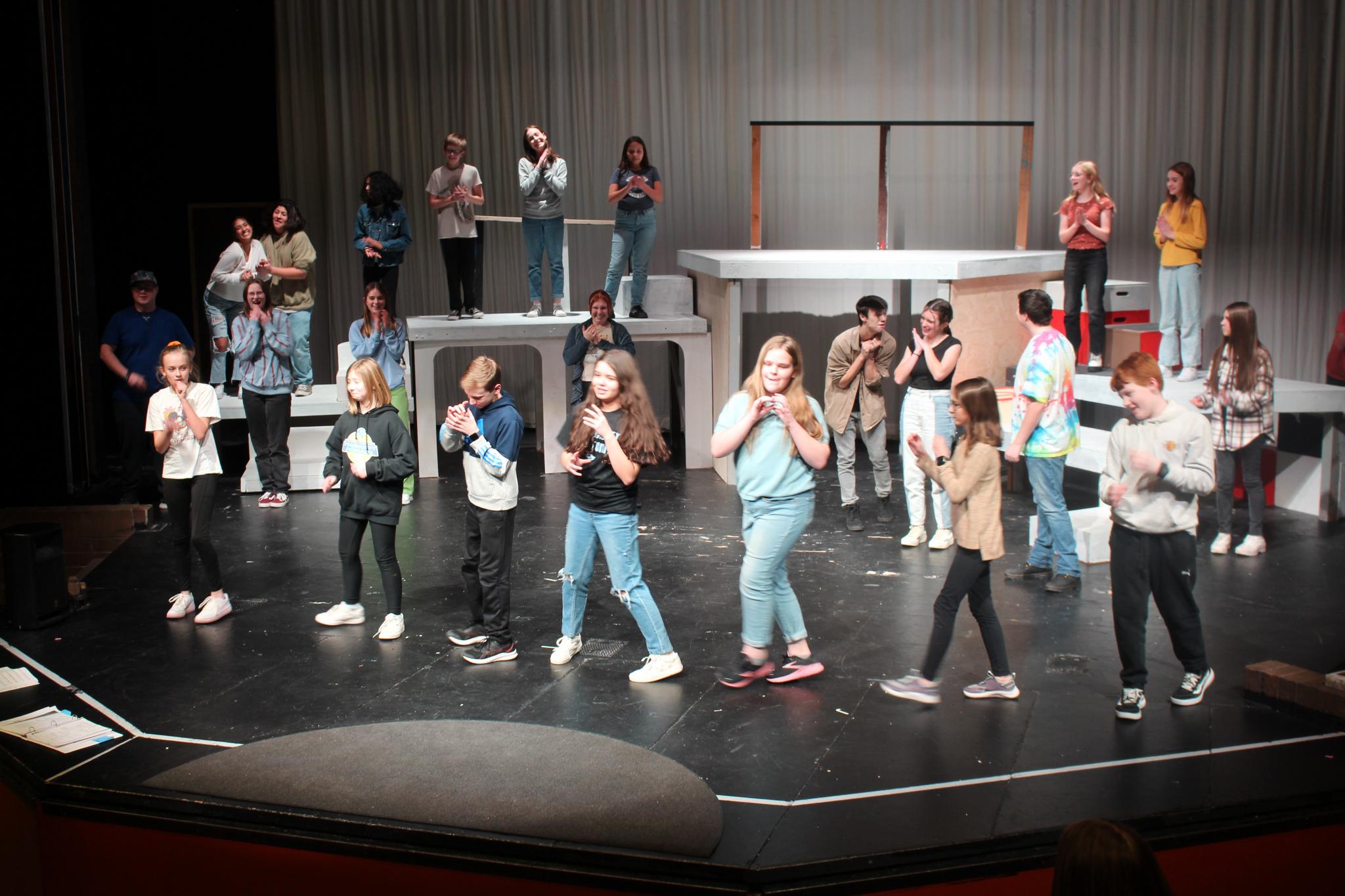 West Valley rinde homenaje al Dr. Seuss
¿Te gusta "Green Eggs and Ham"? Entonces, prepárate para un montón de fantasía y nostalgia cuando los estudiantes de West Valley Mid-Level y High School presenten "Seussical: The Musical" en el auditorio de West Valley Junior High esta primavera.
Basada en el trabajo del amado autor infantil, Dr. Seuss, esta producción cuenta con un enorme elenco de 68 artistas y 40 miembros del equipo de los grados 6-12. Juntos, darán vida a los personajes de varios de los libros favoritos del Dr. Seuss en una aventura llena de imaginación y diversión, que se estrenará el día del cumpleaños del autor, el jueves 2 de marzo.
El director Brandon Lamb afirma: "Los estudiantes están entusiasmados con este show por el espectáculo que supone. Se trata de un espectáculo excesivo que permite a los actores darlo todo".
Los espectadores deberán prestar especial atención al vestuario de Seussical: The Musical, ya que casi todo lo que aparece en el escenario ha sido confeccionado a mano por los estudiantes de West Valley High School. La diseñadora de vestuario, Dollie Dunstan, compartió sus habilidades con estudiantes de secundaria, quienes aprendieron a medir, hacer patrones, cortar, coser y embellecer todos los disfraces.
El telón de fondo de Seussical también es único. Según Lamb, el colorido escenario transportará a los espectadores a "La tierra de Seuss" y será el primer escenario permanente en la historia de West Valley Musical Productions.
Tras la noche del estreno, hay programadas otras funciones a las 7 p. m. los días 3, 4, 9, 10 y 11 de marzo, con matinés a las 2 p. m. los sábados 4 y 11 de marzo. Los boletos con un precio de $10 y $15 estarán disponibles aquí.
---