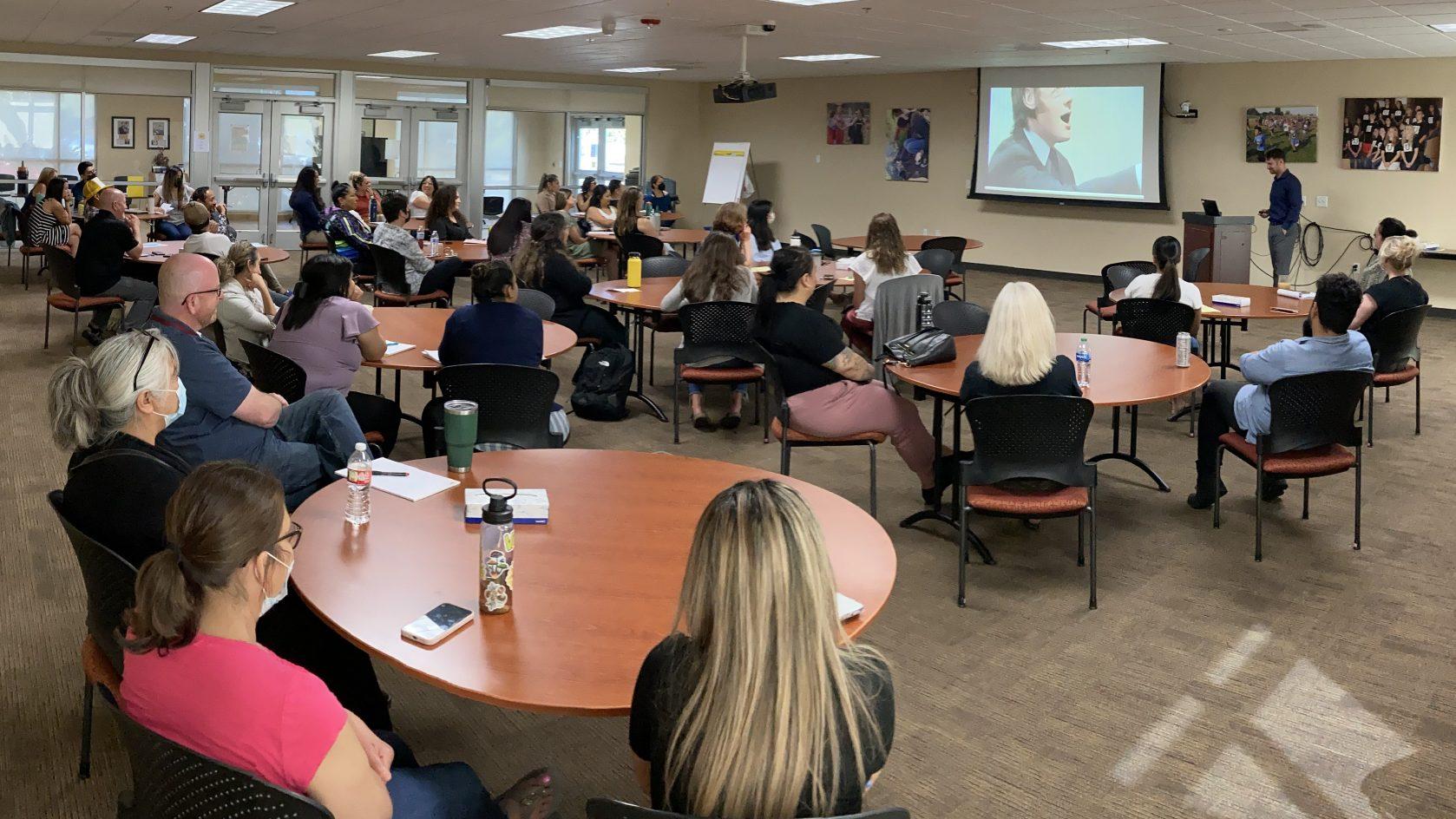 School Security
Feb 2, 2023
West Valley School District Prioritizes Safety
West Valley School District is committed to ensuring the safety of its students and staff. Jacob Milner, School Safety Operations Specialist at the School Safety Operations and Coordination Center (SSOCC) at ESD 105, works with staff members at each school in West Valley to review all aspects of school safety, including emergency response, prevention, and drills. Each school has a designated Safety Lead who meets with Milner on a regular basis to go over four critical pillars of school safety: teams, plans, communication, and testing.
During this school year, the focus has been to develop an Intuition and Protector's Mindset. This involves training individuals to sense when something is wrong and to protect others and themselves in any given situation. West Valley School District's partnership with SSOCC has already led to significant improvements in safety. The program is ongoing to ensure that safety remains a priority for all students, staff, and community members. By taking ownership and responsibility for their own safety, staff members in West Valley are working towards creating a safer environment for all.
"It takes the entire school to make a school safe," says Milner. "Each and every person has a critical role to play in school safety. We need everyone to be on the same page and to be invested in our communities' safety."
Thank you to Jacob and all our WVSD Safety Leads for your work in ensuring our schools are a safe place for students and staff!
West Valley prioriza la seguridad
El Distrito Escolar de West Valley se compromete a garantizar la seguridad de sus alumnos y empleados. Jacob Milner, Especialista en Operaciones de Seguridad Escolar en el Centro de Coordinación y Operaciones de Seguridad Escolar (SSOCC) en ESD 105, trabaja con WVSD para entrenar a cada escuela en el distrito en todos los aspectos de la seguridad escolar, incluyendo la respuesta de emergencia, prevención y simulacros. Cada escuela tiene designado un responsable de seguridad que se reúne periódicamente con Milner para repasar los cuatro pilares fundamentales de la seguridad escolar: equipos, planes, comunicación y pruebas.
Este año, la atención se centra en el desarrollo de la intuición y la mentalidad protectora, que consiste en entrenar a las personas para que sientan cuándo algo no está bien y se protejan a sí mismos y a los demás en cualquiera situación. La asociación de WVSD con SSOCC ya ha ayudado a mejorar significativamente la seguridad dentro del distrito, y el programa está en curso para garantizar que la seguridad sigue siendo una prioridad para todos los estudiantes, el personal y los miembros de la comunidad. Al asumir la propiedad y la responsabilidad de su propia seguridad, WVSD está trabajando para crear un entorno más seguro para todos.
"Se necesita toda la escuela para hacer una escuela segura," dice Milner. "Cada persona tiene un rol fundamental en la seguridad escolar. Necesitamos estar todos en la misma página e invertir en la seguridad de nuestras comunidades."
¡Gracias a Jacob y a todos nuestros líderes de seguridad de WVSD por su trabajo para garantizar que nuestras escuelas sean un lugar seguro para los estudiantes y empleados!
---