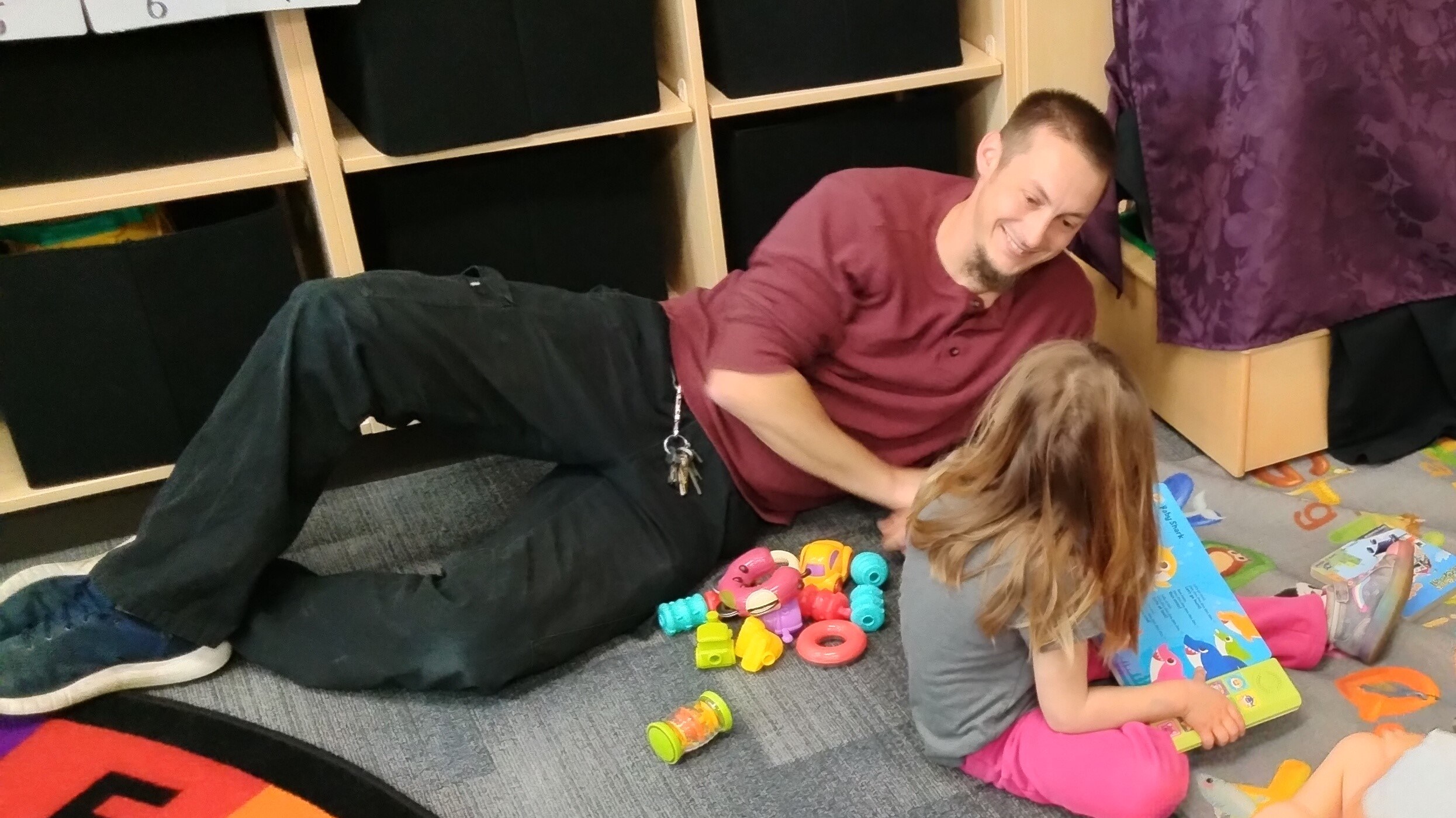 Play and Learn
Feb 2, 2023
Join Us Every Friday for Play and Learn!
At the West Valley School District, we recognize that children develop and learn within an environment of relationships, and one of the best learning tools is play! Young children, ages 1-5 years old, along with their families and caretakers, are encouraged to join us for "Play and Learn" every Friday at our Elementary schools.
Play and Learn is a program that offers a fun, dynamic environment for kids to build skills and develop deep connections with parents, siblings, caregivers, and teachers that prepare them and their families for future learning.
At Play and Learn, you'll find a space to dedicate one-on-one time with your child, meet other families, gain knowledge of parenting and child development, and, if needed, access resources within the district or community to support you and your child.
Minerva Pardo, Family Engagement Coordinator, is an enthusiastic ambassador for the program. "I love how much fun everyone has! Every Friday is something new!" says Pardo. "It is fun to see how parents, grandparents, older siblings, and other family members learn about activities they can do in school and at home to help their children get ready for school."
Register for Play and Learn by filling out the form
here
. The schedule is listed on the registration website. We can't wait to see you!
Nos acompañe para Play and Learn todos los viernes
En el Distrito Escolar de West Valley, reconocemos que los niños se desarrollan dentro de un ambiente de relaciones, ¡y una de las mejores herramientas de aprendizaje es jugar! Animamos a los niños dentro de 1 a 5 años, junto con sus familias y cuidadores, a acompañarnos para "Play & Learn" todos los viernes. Play & Learn es un programa que ofrece un ambiente divertido y dinámico para que los niños desarrollen habilidades y conexiones profundas con sus padres, hermanos, cuidadores y maestros para prepararlos y a sus familias para el aprendizaje futuro.
En Play & Learn, encontrarás un espacio para dedicarle tiempo individual a su hijo, conocer a otras familias, obtener información sobre la crianza y el desarrollo infantil y, si lo necesita, obtener acceso a recursos dentro del distrito o la comunidad para apoyar a usted y a sus hijos.

Minerva Pardo, Coordinadora de Participación Familiar y Comunitaria, es una entusiasta embajadora del programa. "¡Me encanta como se divierten todos! ¡Cada viernes hay algo nuevo! Es divertido ver cómo los padres, abuelos, hermanos mayores y otros miembros de la familia aprenden sobre las actividades que pueden hacer en la escuela y en casa para ayudar a sus hijos prepararse para la escuela."

Regístrese para Play & Learn llenando la forma aquí. El horario se encuentra en la página web de registración. ¡Esperamos verte!
---