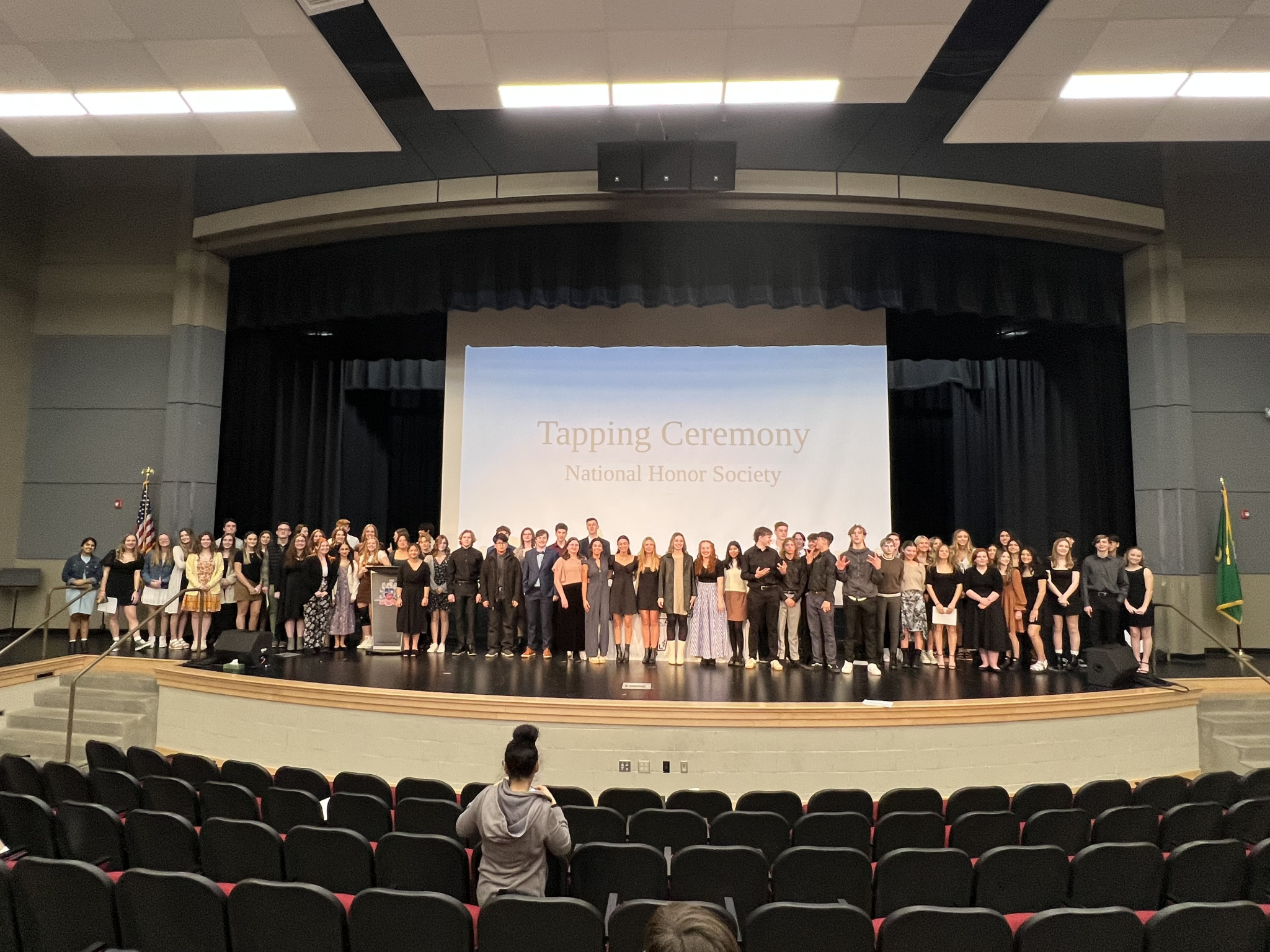 Student Service
Mar 2, 2023
National Honor Society Members Give Back to Their Community
For 60 new members of West Valley High School's National Honor Society (NHS), joining the prestigious group means more than stellar GPAs. NHS offers students the chance to grow their leadership skills through service to our community.
From organizing a recent Red Cross blood drive to collecting donations for homeless teens at Rod's House, members of NHS stay busy with their various charitable projects.
Club advisor Keely Teske says, "We focus on empowering and equipping students with the skill and knowledge to be leaders in their school and community, and hopefully, as they enter the world. We help them engage as leaders in the different activities that we do."
NHS members also help their fellow students as volunteer tutors after school and are currently planning their next big service project. They strive to uphold the four pillars of NHS: character, scholarship, leadership, and service.
Alexys Soptich, a student member of NHS, says her involvement with the club's service activities has taught her how much work goes into every event behind the scenes.
"Almost every event, or donation has been successful because we have had all hands on deck and many people working together," Alexys said. "I really enjoy how everyone is committed to being a part of National Honor Society and puts their all into everything we do!"
Her fellow club member, Forum Dhruva, was elected Blood Drive Coordinator.
Forum said, "It's really exciting to be working with the Red Cross and so many people from the community, knowing that we are doing good things for so many people."
NHS plans to host another Red Cross blood drive on May 31.
The club is invitation-only for juniors and seniors with a 3.6 GPA or higher. Qualifying students receive their invitations during the fall semester. To learn more about the NHS at West Valley High School or their upcoming service projects, contact Keely Teske.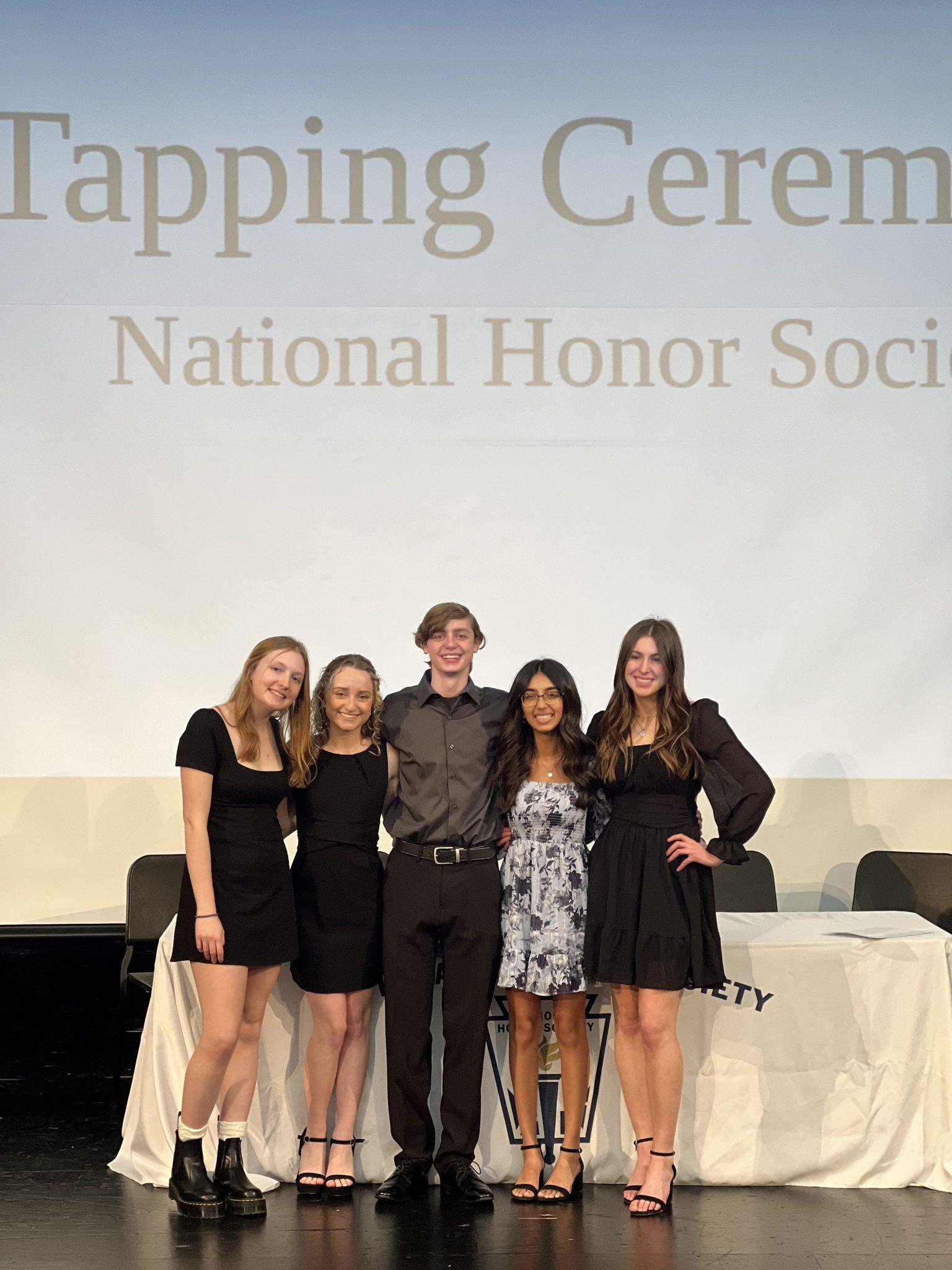 Los miembros de la Sociedad Nacional de Honor devuelven a su comunidad
Para 60 nuevos miembros de la Sociedad Nacional de Honor (NHS) de West Valley High School, unirse al prestigioso grupo significa más que un GPA estelar. NHS ofrece a los estudiantes la oportunidad de crecer sus habilidades de liderazgo a través del servicio a nuestra comunidad.
Desde organizar una reciente campaña de donación de sangre de la Cruz Roja hasta la recolección de donaciones para los adolescentes sin hogar en Rod's House, los miembros de NHS se mantienen ocupados con sus diversos proyectos de caridad.
Keely Teske, consejera del club, dice: "Nos enfocamos en capacitar y equipar a los estudiantes con la habilidad y el conocimiento para ser líderes en su escuela y la comunidad, y a medida que entran en el mundo. Les ayudamos a comprometerse como líderes en las diferentes actividades que hacemos."
Los miembros de NHS también ayudan a sus compañeros como tutores voluntarios después de clase y actualmente están planeando su próximo gran proyecto de servicio. Se esfuerzan por mantener los cuatro pilares de NHS: carácter, erudición, liderazgo y servicio.
Alexys Soptich, una estudiante miembro de NHS, dice que su participación en las actividades de servicio del club le ha enseñado cuánto trabajo hay detrás de cada evento.
"Casi todos los eventos o donaciones han tenido éxito porque hemos trabajado juntos y con muchas personas," dijo Alexys. "Me gusta mucho cómo todo el mundo se compromete a formar parte de la Sociedad Nacional de Honor y le echan ganas a todo lo que hacemos."
Su compañera de club, Forum Dhruva, fue elegida Coordinadora de la Campaña de Donación de Sangre.
Forum dijo, "Es realmente emocionante trabajar con la Cruz Roja y con tanta gente de la comunidad, sabiendo que estamos haciendo cosas buenas por tanta gente."
NHS tiene previsto organizar otra campaña de donación de sangre de la Cruz Roja el 31 de mayo.
El club es sólo por invitación para los estudiantes de tercer y cuarto año con GPA de 3.6 o superior. Los estudiantes que califican reciben sus invitaciones durante el semestre de otoño. Para obtener más información sobre el NHS en West Valley High School o sus próximos proyectos de servicio, póngase en contacto con Keely Teske.
---